The Major Festival 2018 was organized by Qiushi College and ZJU's colleges and departments providing the freshmen a platform of communication on majors. On the afternoon of Oct 12th, the opening ceremony of Major Festival 2018 was held in cultural square of Zijingang Campus.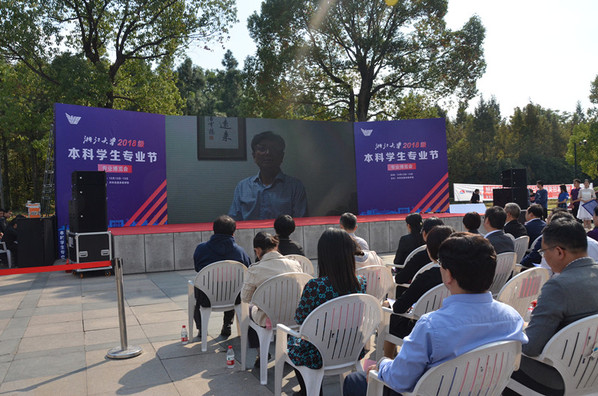 As one event of Major Festival, the Major Expo was composed of 34 colleges and departments. The CLS has three state key disciplines and two provincial key disciplines: State Key Discipline of Biophysics, State Key Discipline of Ecology, State Key Discipline of Botany, Provincial Key Discipline of Microbiology and Provincial Key Discipline of Genetics.
In front of the No.28 exhibition area, the College of Life Sciences, the freshmen were talking with the teachers and the senior. Our college wins the Most Popular Award by making Ecosystem Ball.