The Life Sciences Symposium between Zhejiang University and University of Edinburgh was held in ZJU's Zijingang Campus on September 3-5, providing an excellent platform for more than 70 faculties and students to learn and discuss the latest research findings on life sciences. It is an event of the 90th anniversary celebration series of CLS, ZJU. A delegation of seven researchers from University of Edinburgh attended the event.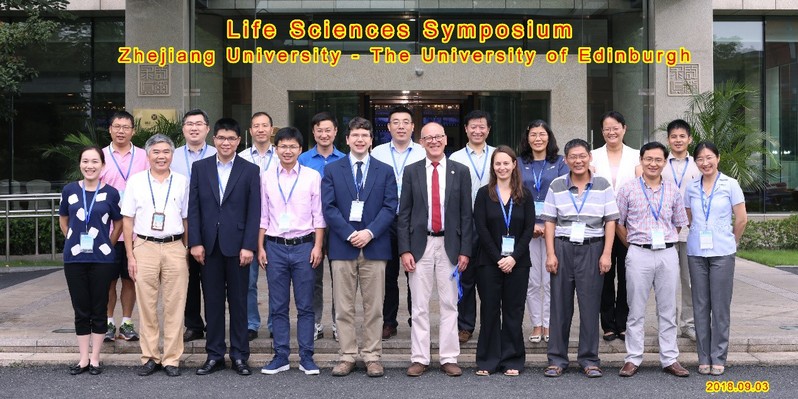 At the opening ceremony, Prof PENG Jinrong, the Dean of College of Life Sciences, ZJU, and Prof Peter Doerner, Foreign Affairs Director of School of Biological Sciences, UoE expressed warm welcome to the attendees. They pointed out that this symposium would be an important step for deepening collaboration and promoting the development of life science internationally.
During the plenary session, the representatives of both ZJU and UoE delivered 12 wonderful presentations on the field of plant stress resistance and pharmaceuticals, systems biology, microbial synthetic biology, bio-markers in disease diagnosis and treatment, developmental biology and stem cells. After the symposium, the delegation of UoE also visited the key laboratories of CLS.
During the event, Prof PENG Jinrong and Prof David Gray, the deans of the two colleges also held a meeting to discuss further collaborations on basic research, education and the research center for achievement transformation. The two sides reached a preliminary decision to sign an MOU between the two universities, laying a perfect foundation for academic exchange and cooperation in the field of life sciences.