On November 6th, delegation of West Flanders, Ghent University and Katholic University of Louvain, Belgium visited College of Life Sciences (CLS), Zhejiang University. CLS heads, professors and related teachers hosted the reception.
Firstly, on behalf of CLS, CHEN Caiyong, assistant to the dean of CLS, extended a warm welcome to the guests of the delegation. Mr. Philippe Tavernier, from province of West Flanders introduced the situation of Memorandum of Understanding with respect to the preparatory phase of the establishment of the Knowledge Institute for Sustainable Economy between knowledge institutes of Zhejiang and West Flanders. The research institutes have agreed to focus cooperation in the following key areas: conduct applied scientific research; the organization of working visits for their researchers; the exchange of university graduates and postdocs and etc. The partners of the institutes includes KU Leuven, Ghent University, Zhejiang University, Zhejiang University of Technology and Zhejiang University of Science and Technology.
Prof. Diederik Rousseau from Ghent University and Prof. Koenraad Muylaert from KU Leuven gave a short introduction to their universities, colleges and research fields respectively. Prof. CHANG Jie and Prof. ZHOU Qifa also introduced their research fields and shared their papers published recently. Prof. CHANG Jie, Prof. GE Ying, Prof. ZHOU Qifa and Dr. DU Yuanyuan had a deep exchange with the professors from Belgium on using constructed wetlands to treat wastewater and the recycle economy, ecological restoration of wastewater, wastewater remediation and algae culture. Both parties agreed to carry out scientific research cooperation in these fields in the future.
Mr. Philippe Tavernier invited our professors to join the 8th WETPOL (8th International Symposium on Wetland Pollutant Dynamics and Control) to have further communications on the wetlands ecosystem. Prof. Diederik Rousseau was looking forward to establishing close cooperation with CLS on both research and education and with domestic enterprises to build a scientific ecology model relying on the Knowledge Institute for Sustainable Economy.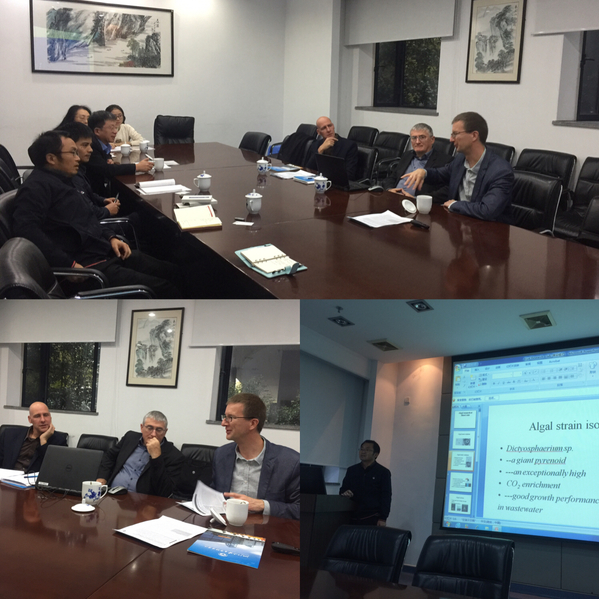 Links:
Ecology & Ecotechnology Lab: http://www.cls.zju.edu.cn/eae/
Ghent University: https://www.ugent.be/en
Katholic University of Louvain: https://uclouvain.be/en/index.html
The 8th WETPOL: http://wetpol.com/